Instructions
To progress in the game, you will have to:
Test all Gao Games
Advance the discussions, especially with the characters of Alex and Nikki
Technical details
Platform: Android, from version 8.0 (Oreo)
Type: narrative investigation
Languages: English/Spanish/French
Distribution: free and non-profit with privacy friendly
Edition: independent
Scenario
When joining the (fictional) online community of Gao.games, players discover a dozen free, simple, intuitive, fast and colorful mini-games. Each will ask them to access data contained in their phone (phonebook, call history, messages, alarm clock, wallpaper. . .) by using usual behavioral marketing techniques. In parallel to these mini-games, the players gradually meet their fictional counterparts and explore their different stories and personal situations.
Soon, an unforeseen event occurs, which shifts the story—until now light and gentle—into a serious and oppressive second part. During these events, players will unlock explanations of the mechanisms and consequences of surveillance, and practical recommendations on how to protect themselves from it.
Mechanisms
Except for the mini-games, each of which has its way of working, Gao&Blaze features an immersive environment that allows players to interact with the characters in a messaging space with multiple responses. From one game to another, depending on the interlocutors and the answers chosen, the experience of each player will be different, opening, modifying or closing branches of the scenario. Its inscription in a credible daily life and the complexity of reality allows a strong identification with the story and the events.
Throughout the scenario, the actions of each of the characters are motivated by realistic and accessible reasons, including for the antagonists. Their encounters will create the situations that the players will face. By making the decisions and biases of the different protagonists understandable (generate profit, keep one's job, improve the world, have fun. . .), the application aims to allow the players to question these choices and ethical positions in view of their consequences, and in fine to form their own opinion.
Beyond the interest of these mechanisms, they help to rise awareness about the consequences of the surveillance. Then, recommendations to protect oneself from it are given.
The history of the project
Smartphones and mass surveillance
Gao&Blaze was born from several statements. The first of them is the place of portable devices, smartphones, in the surveillance and collection of personal data carried out by GAFAM.
These devices, carried all time by their owners, are capable of recording all kinds of information (microphone, camera, GPS, accelerometer, fingerprint reader, etc.) and aggregate a large amount of sensitive data (directories, details and content of communications, geolocation, cultural content, browsing and purchase history, even biometric data, etc.).
In recent years, digital uses have shifted towards an increased use of mobile terminals to the detriment of sedentary uses—sedentary uses for which a relatively high level of security and privacy protection is still possible. If in 2016, the equipment of French households in computers was still higher than the equipment in smartphones, the progression of these rates suggests a rapid reversal. Thus, these devices are already the most used to browse the web since 2017.
This transformation of digital uses and their rising has been accompanied by a transformation of the"user experience". Indeed, interfaces have become much more polished and simple, requiring neither technical skills nor manual configuration of the tool to its uses (which was commonplace until the 2000s), but leaving less and less control to the users, who do not, for example, have administrative rights on their iOS or Android devices.
A collective demand
Our second observation is the growing importance of privacy and personal data protection issues for citizens. Over the last few years, democratic scandals revealed by associations or institutions, have alerted public opinion to the need to address these issues. Lawsuits with varying verdicts, and sometimes in legislative changes came after.
This collective demand for reliable information and practical technical solutions remains strong today. Gao&Blaze is a way for us to contribute to providing more accessible knowledge.
A deliberately opaque operation
Our third observation is that despite the already important—and growing—use of these devices and the risk of privacy violations, they remain among the most opaque functioning, both technical and software.
Without even mentioning here the components whose audit is deliberately complex, such as baseband chips, many of these devices are extremely complicated to disassemble, and therefore to study. The same logic is at work for software, both for the operating system and for applications, with codes that are mostly proprietary and selectively hidden from users. If alternatives are slowly appearing to overcome these problems, they remain partial and still largely marginal.
The scarcity of satisfactory answers
Our fourth observation concerns the relative lack of documentation dedicated to methods for protecting privacy when using a smartphone, compared to that available for using a computer, particularly for web browsing.
Even if the situation has improved recently, these devices remain unprotective concerning personal data and the use of truly preventive mobile applications still very marginal. This imbalance can be explained by the newness of these devices, the shortage of functional and easy-to-deploy tools and the fragmentation of systems. Thus, the demand for solutions accessible to the majority of the public remains strong and globally unsuitable or unsatisfied.
This scarcity reserves technical and practical solutions for an already informed and experienced public. Moreover, this documentations are often written in English, further limiting their accessibility to those who don't use this language. On the other hand, mobile games are very successful and seem to us to be interesting to mobilize in this context.
A reinforcement of inequalities
Finally, our fifth observation concern economic and social inequalities in the use of smartphones. Studies show that poorer and less educated people have more smartphones than computers and use them longer.
We postulate that these populations are also the least aware of privacy issues, the least able to understand the terms of use and operation of the sites and applications they use, and the least able to configure their devices and software as they would like.
Moreover, the devices that offer the most security from a personal data perspective are also the most expensive. The most affordable ones simply do not allow the use of certain protective tools, such as full encryption.
Finally, we hypothesize that less informed people are also the most likely to be subject to automated decisions or manipulations that negatively affect their lives, based on the collection and processing of their personal data and that of their relatives.
Thus, we see here a consequence of economic and social inequalities in this field: the most fragile populations are at the same time the most exposed to surveillance, the least able to protect themselves and the most likely to be negatively affected.
Partnership with the MAIF Foundation and the Prévention MAIF association
Faced with these observations, we submitted the Gao&Blaze project to the Fondation MAIF pour la recherche in response to a call for projects on the prevention of risks related to personal data. Although our proposal was not selected, the MAIF Foundation nevertheless agreed to co-finance its realization in partnership with the Prévention MAIF, as well as to participate in the general follow-up of the project and in the construction of the research protocols.
Gao&Blaze is now part of the toolkit used in the framework of the actions organized by the members of the Prévention MAIF association to raise awareness and inform the general public about data protection issues.
Who are we?
Gao&Blaze was produced by the training and research cooperative La Boussole. Its members build pedagogies and tools to serve individuals and social and solidarity projects. The activities of the cooperative are in the tradition of popular education, that is to say, in a pedagogical posture aiming at the emancipation of people, regardless of their previous background.
Generally, La Boussole's activity takes the form of tailor-made training, scientific research or accompaniment of structures during their transformation. The main themes of the intervention of its members are digital and media education, collective intelligence and participative methods, cultural dialogue and the fight against discrimination.
Natalia Calderón Beltrán, PhD

Research, educational content, development follow-up, administrative management and translation

Quentin Harada

Game design, co-writing, educational content, development follow-up, production coordination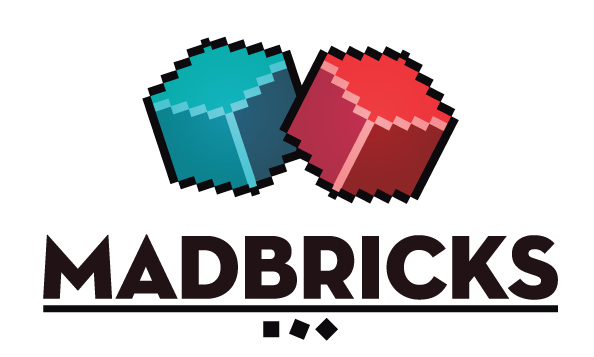 MadBricks is a video game development studio based in Bogota, Colombia. Its members worked mainly on the game mechanics, graphics and sound elements of the game.
Game design & sound

Tanilo Errazuriz

Animation & Production

Gabriel Vasco

Art Direction

Juan David Peña

Gabriel Vasco

Artist UI

Andrés Pascagaza

Animation

Gabriel Vasco

Artists 2D

Douglas Hozart

Mauro Alejandro Zúñiga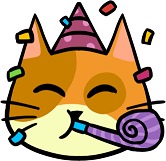 Development

Álvaro Pérez Páez

Juan Sebastián Beltrán Rojas

***

Script and dialogues

Claire Deambrogio

Translation into English and Spanish

Natalia Calderón Beltrán

Tanilo Errazuriz

***

Educational content

Natalia Calderón Beltrán

Quentin Harada

Yoann Spicher

***

Video trailer

***

Many thanks for their contribution to:

Exodus Privacy

Studio Accidental Queens

Thomas Etrillard

Jean-Yves Ottmann

Sylvain S

Our awesome beta testers who populate the Blaze database!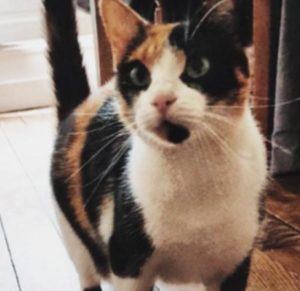 Our top model & kibble's expert


Sushicat <3